Join Our Team
If you have a disability and are seeking employment we have a place for you.
 We afford every person the opportunity to reach their full potential and achieve success by providing opportunities for individuals of all ability levels.  We offer three programs with different levels of support.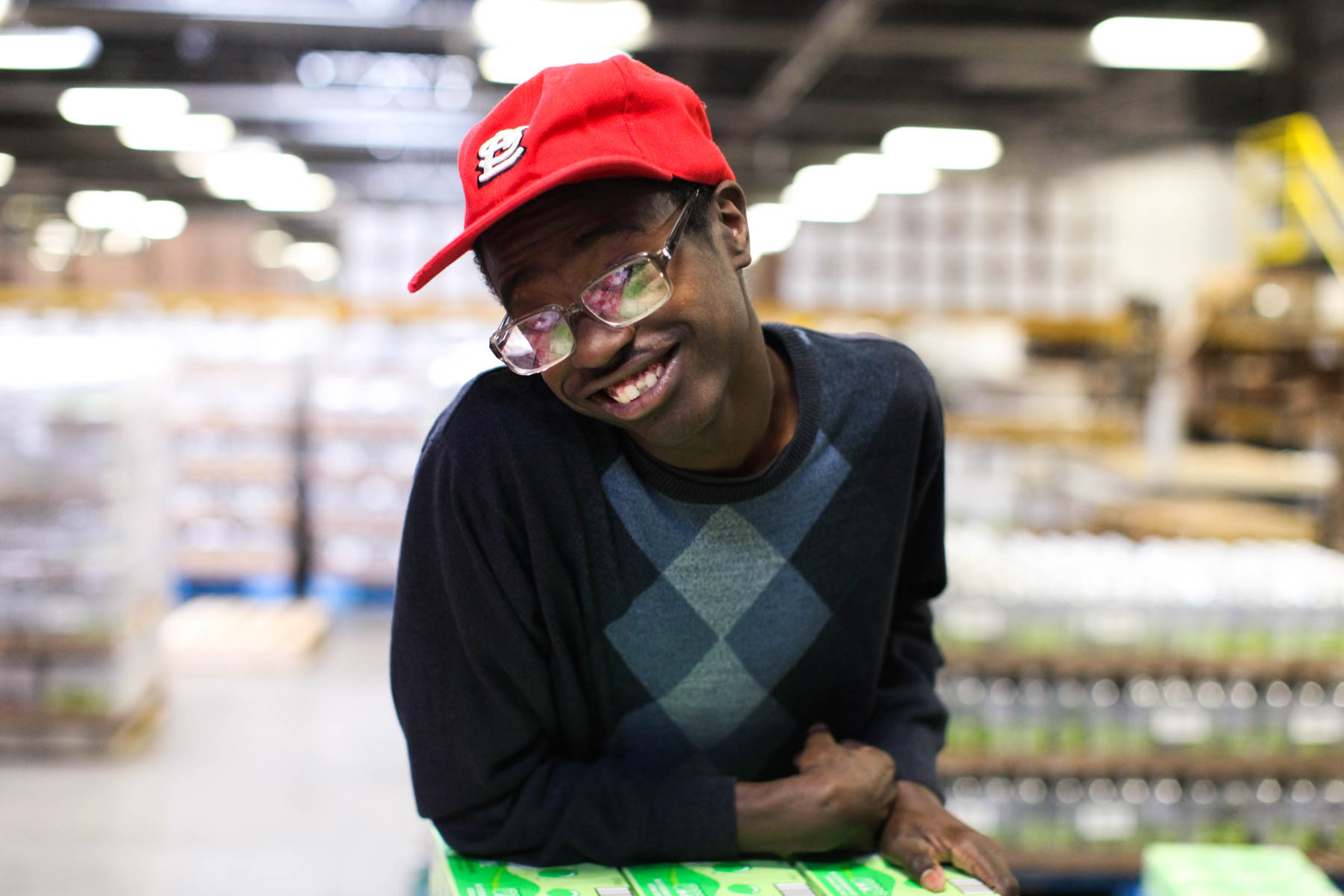 Training and Transition
This program is for new hires or current employees that may be in need of additional support and/or skills development. Employees receive one-on-one assistance on a dedicated production line designed to develop new skills, enhance existing skills, and promote appropriate safety and workplace conduct.  Employees will earn hourly wages based on productivity.  There is no limit to the amount of time an employee can spend in this program.  Your success is our goal.
Work Services
This program offers employees a wide variety of opportunities to develop new skills and increase wages; including working on semi-automatic production lines, operating equipment, building promotional displays, etc.  Employees will earn hourly wages based on productivity and in many cases earn higher than state minimum wage.  To be eligible for this program employees must be able to perform tasks independently and display appropriate safety and workplace conduct.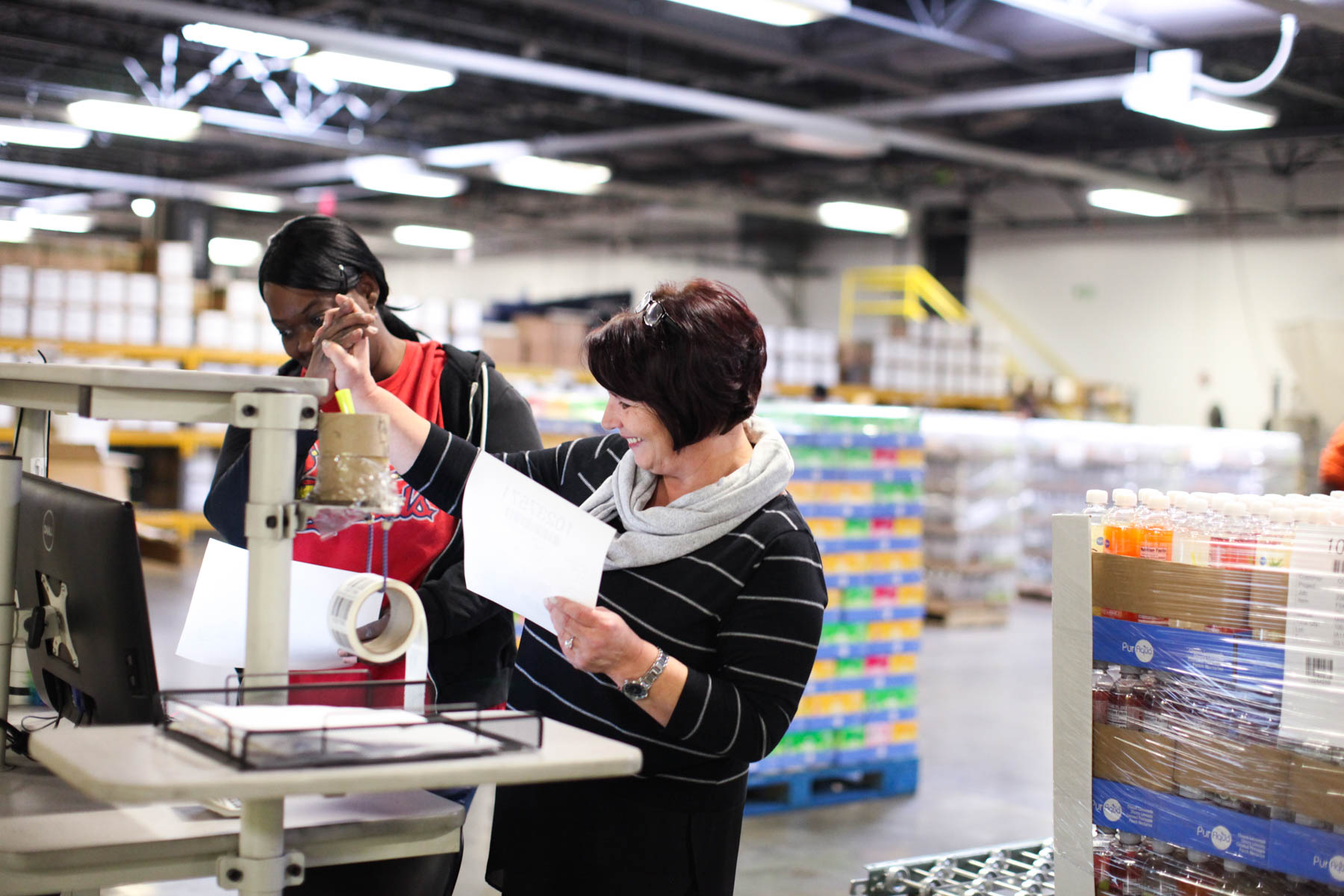 Competitive Placement
This program is for employees who have highly developed skills and the ability to work independently.  Positions include Line Leader, Janitorial, Forklift Driver, Warehouse Clerk, etc.  Based on position employees will earn competitive wages with benefits, and where applicable be trained on Production and WMS software, equipment setup and operation, and advanced safety practices.  The goal is to broaden the employee's marketable job skills; strengthening their self-esteem and independence.
Benefits
Our experienced staff encourages each person to develop new skills and improve existing skills through daily training, individualized support, and motivation.  Here are just a few of the benefits our employees receive …
Apply For Your New Career Today
To be considered for employment eligible candidates must complete an employment application and meet the following requirements:
Applicants under the age of 25 must have received pre-employment transition services from Vocational Rehabilitation and have obtained a letter of closure in order to apply for employment in a sheltered workshop
Documentation of a verifiable developmental disability
Valid photo I.D.
Reside in St Louis City or St. Louis County
Have a valid social security card
Have a current Individual Support Plan from St Louis Regional Office which identifies your ability to work in sheltered employment
Must be independent in self-care and administering medications
Responsible for their own transportation
Relationships
The importance of having a social network of peers is often identified as the main reason for choosing employment at a sheltered workshop. Our employees form lasting relationships with their co-workers as well as with our staff.
We support our employees based on the "whole person" concept, recognizing that every part of a person's life has equal value.  We regularly work with community-based agencies to provide referrals and services needed to enhance the lives of our employees outside of work. The support from these individuals and agencies are critical to the overall success of our employees.
We want Industrial Aid to be a place where our employees come to work, but also to have fun and build relationships.  Lunch and break times provide regular opportunities for our employees to socialize, as well as seasonal parties and recognition celebrations that include food, games, dancing, movies etc.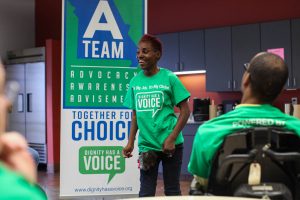 Meet Some of our Agency Partners
DD Resources
Louis Regional Office
Vocational Rehabilitation
Dept of Mental Health
YWCA/YMCA
Department of Aging
Support Staff at residential care facilities
Community support workers
Parents/Guardians
Industrial Aid prides itself on maintaining and growing partnerships with not only these agencies but with the circle of support our employees receive from family and friends. In this way we know our employees are receiving a spectrum of options and support.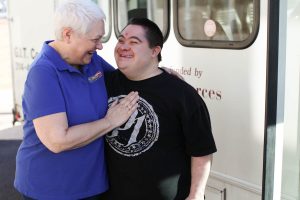 Meet Nicholas
Nicholas Beauchaine has worked at Industrial Aid since 2011. Prior to being hired, he attended public school since he was 3 years old and graduated from Nottingham High School. His last year of high school was spent at Industrial Aid where he learned to transition from school life to working life.
"We were lucky enough that he was hired right away at Industrial Aid. Change is hard for Nicholas and this transition was smooth and easy."
"He contributes to society, pays taxes, and is proud of the work he does. As we walk through a grocery store, he is quick to point out the soda or bottled water that he packaged. He takes pride in what he does and his job makes him feel important."
"Working at Industrial Aid gives Nicholas dignity and a true purpose in life."
"It is not only a place to work for my son but is his social life as well. He has lifelong friends at work and a true bond with the other employees and staff at Industrial Aid. They all mean so much to him. They take care of each other. The workshop has ice-cream socials, pancake breakfasts, holiday parties, etc., where the employees dance and play cards and watch movies; and just have fun together."
"Nicholas wants to be like the rest of our family – we all have jobs. He wants to work. He wants to feel important and have a purpose. We went on a 4 day vacation and Nicholas was so concerned that we were not coming back in time for him to return to work. While the rest of us could only think of being off work, he could only think of his job that he would be returning to."
– Lynn Beauchaine, mother of Nicolaus